Twenty years ago, a new Senate chaplain offered a prayer thanking God for his predecessor's "legacy of faithfulness" and imploring heaven to "give these leaders the gift of discernment that they will know what matters most, and approve what is excellent."
It was a job Chaplain Barry Black, a retired Navy rear admiral who had spent 27 years ministering to the military, never expected to still be holding in 2023.
"As George Strait puts it so eloquently in one of his songs, in my opinion, this is where the cowboy rides away. So I fully expected for a very brief stint in the legislative branch," Black said in a July 7 phone interview, 20 years to the day after that first Senate prayer.
But it's a post that has made Black one of the most visible staff members of the Senate, and one from which he wanted to offer some advice for fellow Americans.
"We need to stop demonizing government and governmental workers," he said, saying there needs to be a better appreciation for the role of the government in "holding in check the chaotic." He cited Romans 13:1-7, in particular the part about the need to honor those to whom honor is due.
"That's why we call them 'the honorable,'" said Black, the first African-American in the role. "There are people who deserve honor just because of the position, and we need to have respect even when someone we didn't vote for ends up being in charge."
From time to time, Black has used the pulpit of the Senate dais to speak frankly to the senators themselves. That has been true during government shutdowns, and in March after a mass shooting at a parochial elementary school in Nashville.
"When babies die at a church school, it is time for us to move beyond thoughts and prayers," he said March 28. "Lord, deliver our senators from the paralysis of analysis that waits for the miraculous. Use them to battle the demonic forces that seek to engulf us."
Two decades into his open-ended appointment (because the Senate is a continuing body, there doesn't need to be a new chaplain elected until there's a vacancy), Black says he remains fascinated by the work of ministers in pluralistic settings, be it the Navy or the Capitol.
Black said that experience as a military chaplain or elsewhere in connection with the federal government, whether at the Federal Bureau of Prisons or the Department of Veterans Affairs, is good preparation for the kind of work that he has done in the Senate.
"Those kinds of ministries prepare you to facilitate for those who may not be Christian, which is a challenge for folks who have provided ministry in one denomination, as so many of my predecessors have done, and they are simply senior pastors from usually liturgical, Protestant denominations — Presbyterian, Anglican," Black said. "They are not accustomed to saying are we ready for the Holy Days for our Jewish people? Are we ready for holidays for those from the Islamic tradition? Can we invite Hindu priests? Can we invite someone from Buddhism, as we have done in my 20 years?"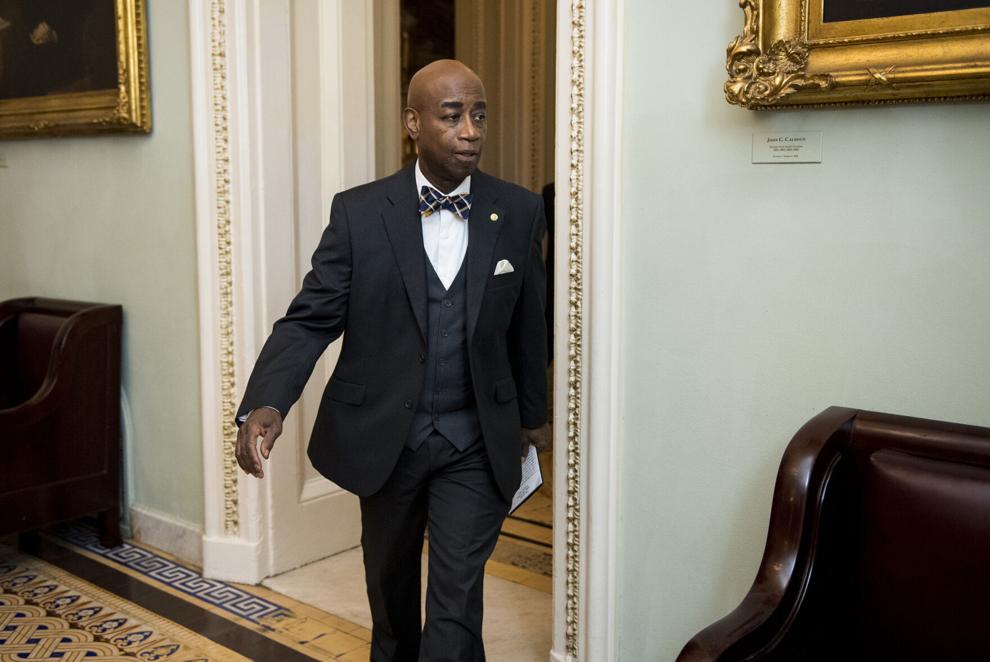 Guest chaplains during Black's tenure have come from a variety of faith traditions, perhaps the most memorable coming in 2014, when the Dalai Lama opened the chamber.
Black and his small staff provide the full range of pastoral services to the Senate community, from baptisms, premarital counseling and weddings to funerals. He said he had been at the bedside of four senators when they passed — and with others at the hospital when they were not expected to live.
Away from Capitol Hill, Black keeps a full schedule as a guest preacher at churches and other religious venues across the country, with his office regularly getting five invites a day for outside engagements. Black declines many of them, with the Senate schedule and the pastoral needs of senators, spouses, staffers and others in the Capitol community taking precedence.
"It's an opportunity to give people a glimpse of what ministry in the Senate feels like," he said. "What is it like to be a senator and being taught by the chaplain of the Senate? Well, the chaplain of the Senate is right there in their church teaching and preaching, so it's a wonderful opportunity to expose American citizens to a kind of pluralistic ministry."
A Seventh-day Adventist, Black said he aims to tailor his approach to the specific setting.
"When I'm speaking in the National Cathedral, it's a more liturgical setting and the message is going to be a little different from when I'm speaking at First Baptist Church in Sarasota," Black said.
He also spoke about the significance of prayer, saying that "people should not become exasperated, as I know they often do and think that their prayers don't matter, because they do. And to keep the prayer pressure on," Black said.
Beyond prayers, he emphasized what he described as the importance of righteousness to the preservation of freedom.
"If we are not vigilant in the way we vote, and the way we advocate and the way we think about government to ensure that people are encouraged to live at the highest levels of integrity possible, we are not making as significant a contribution to freedom as we can," Black said.
The 10 Senate seats most likely to flip in 2024
1. West Virginia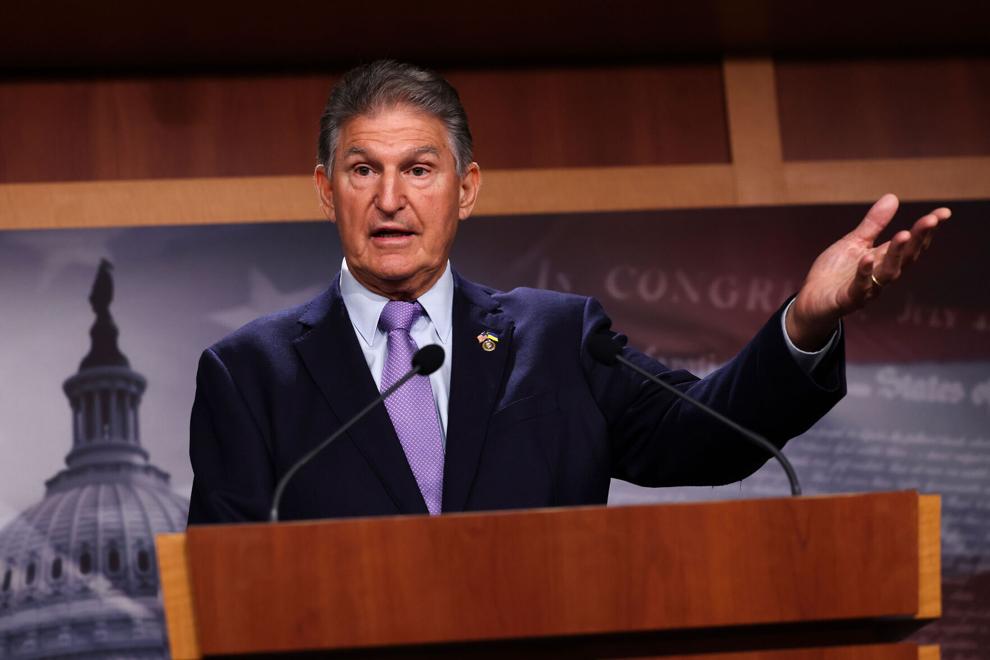 2. Montana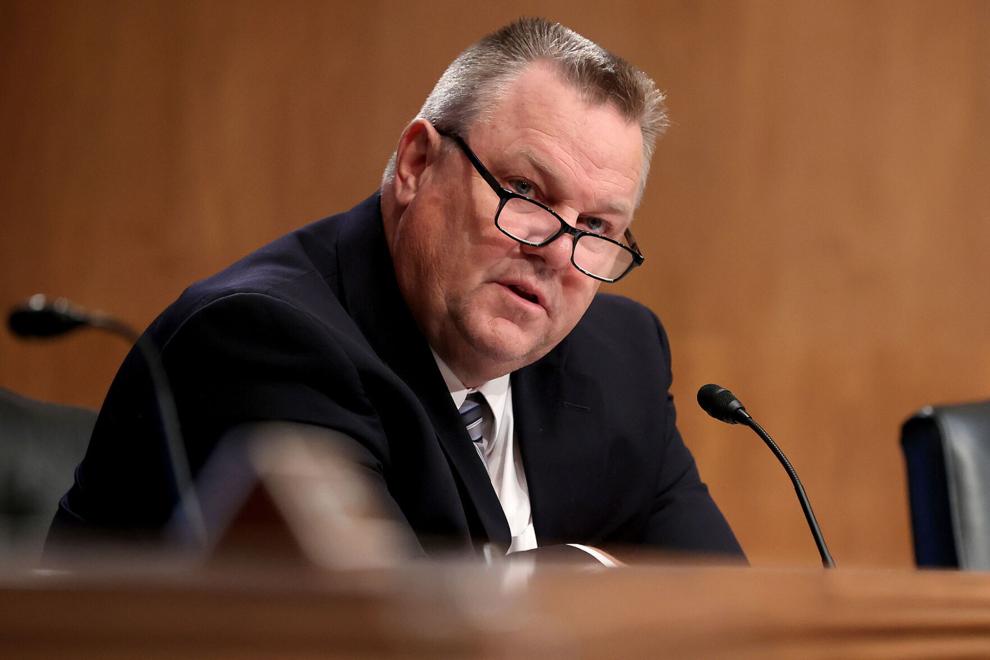 3. Ohio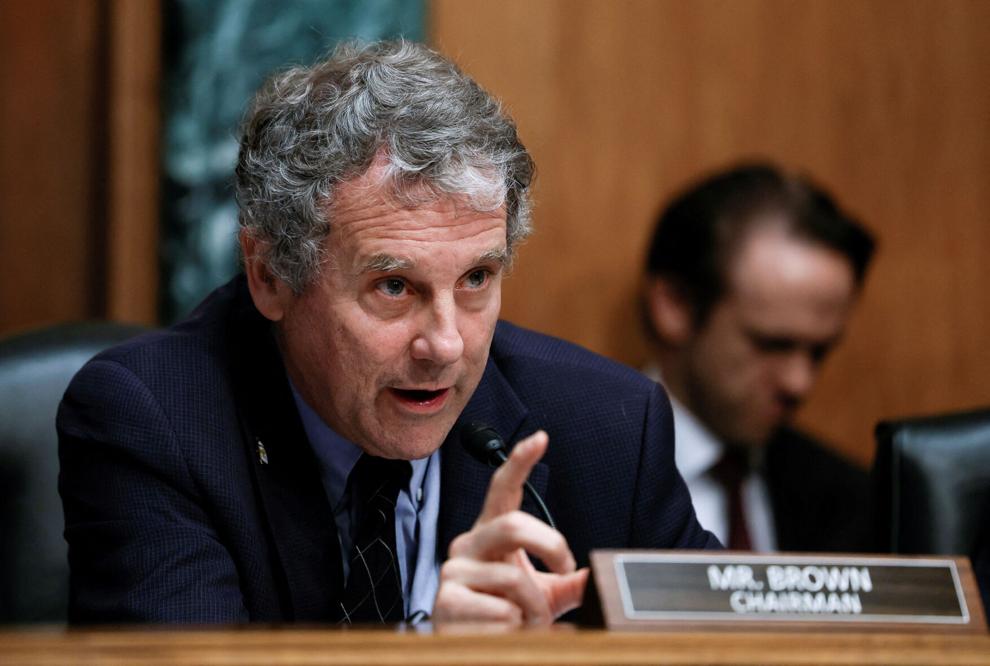 4. Arizona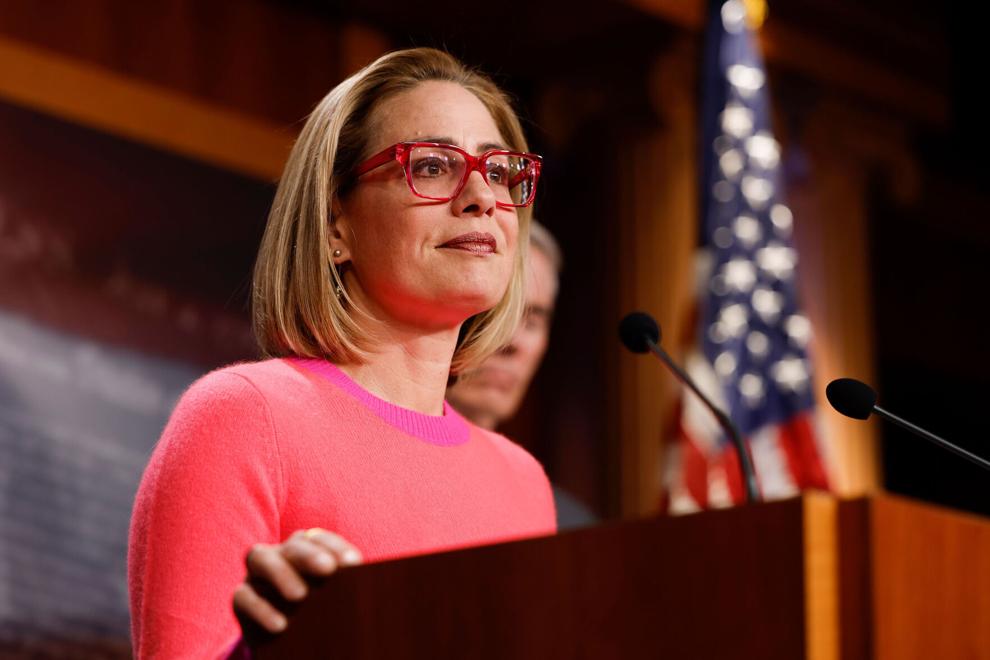 5. Nevada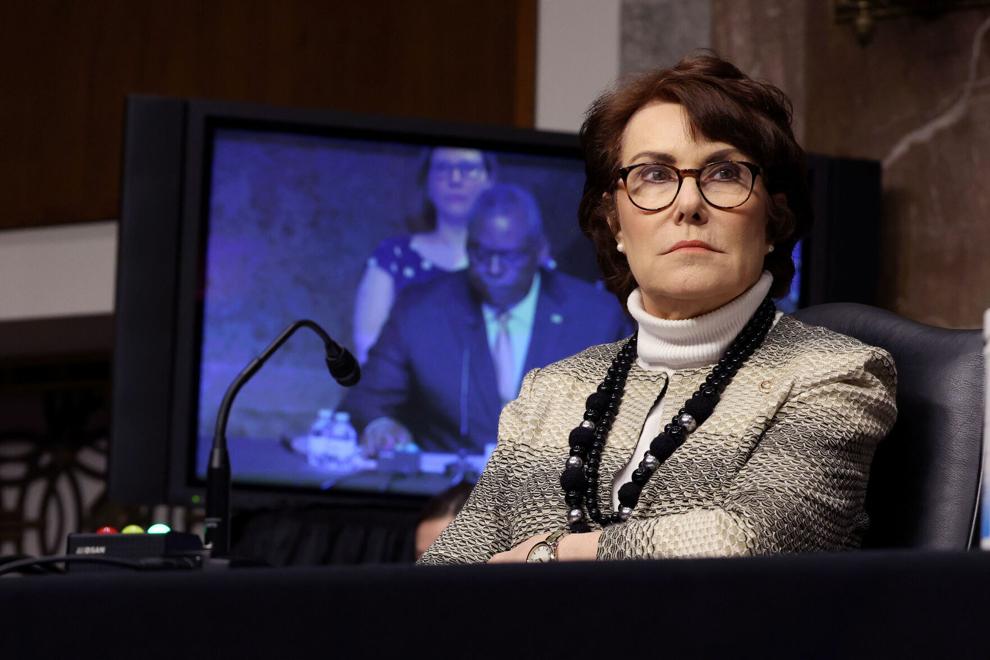 6. Wisconsin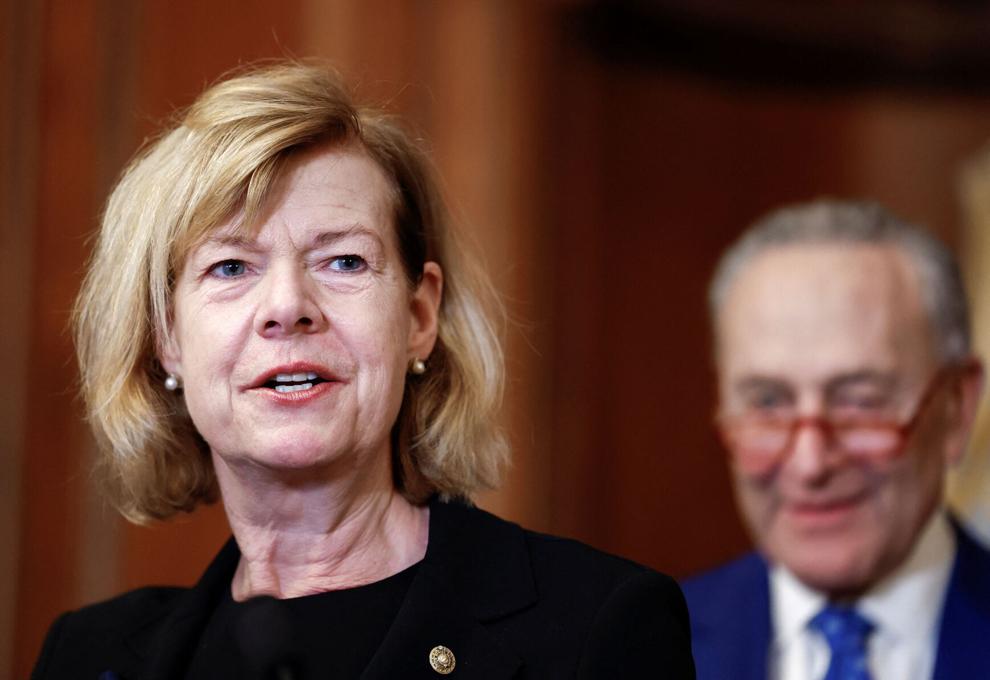 7. Michigan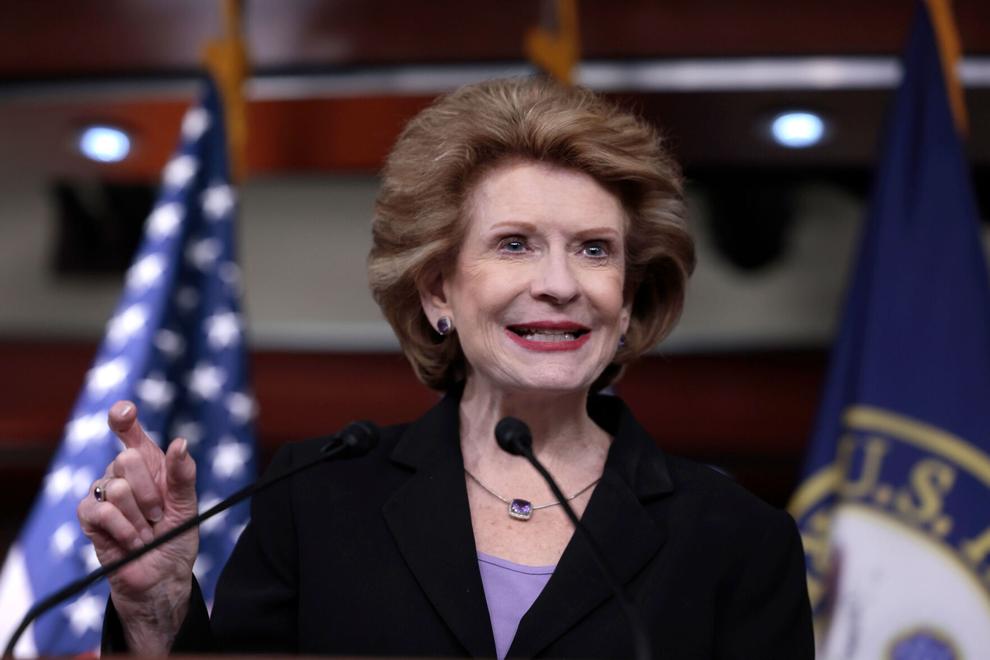 8. Pennsylvania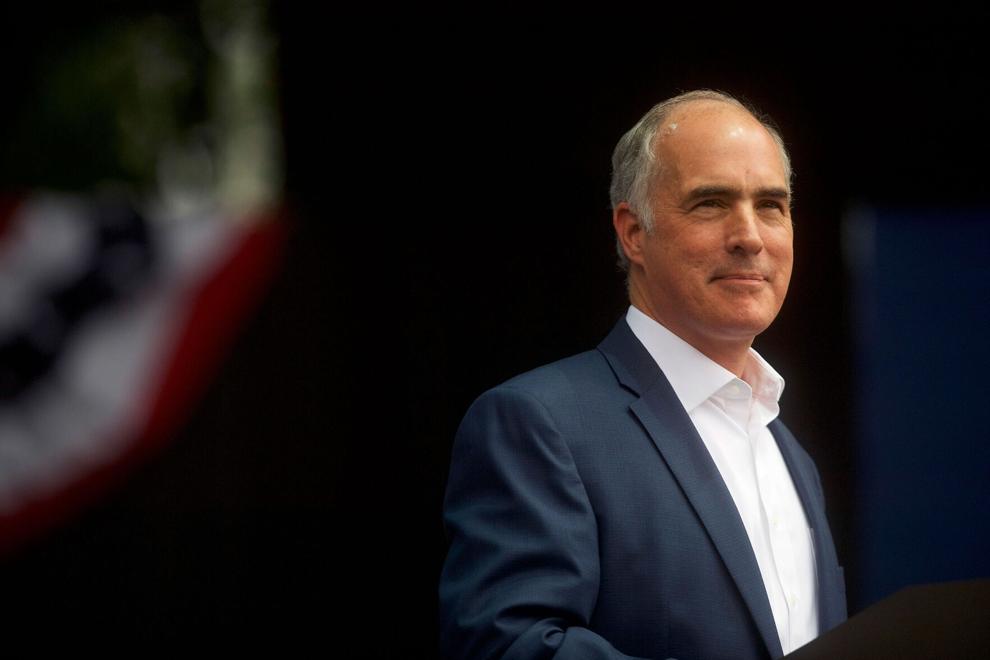 9. Texas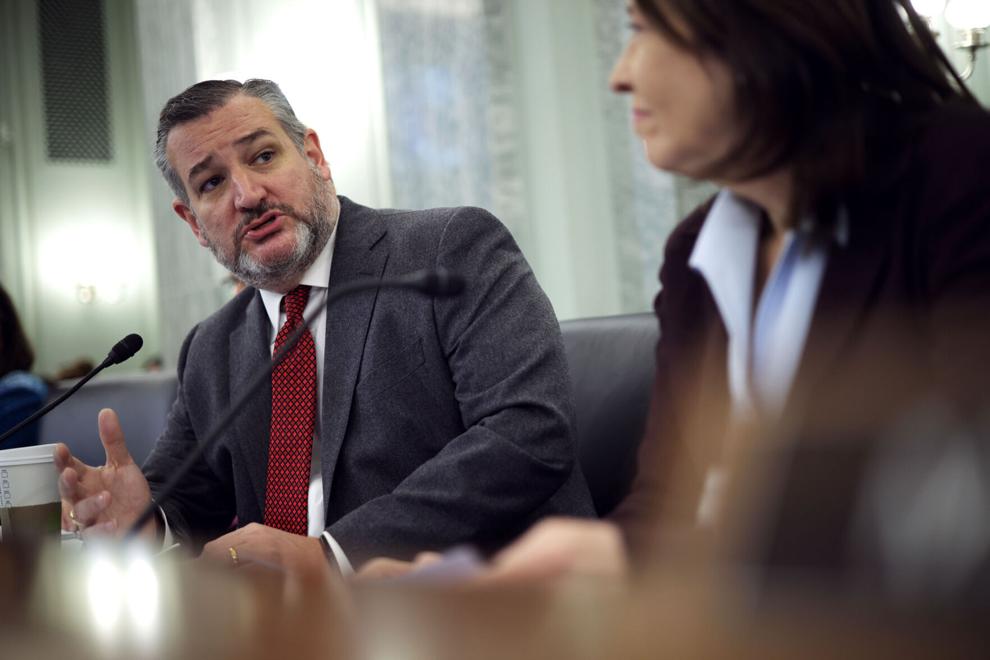 10. Florida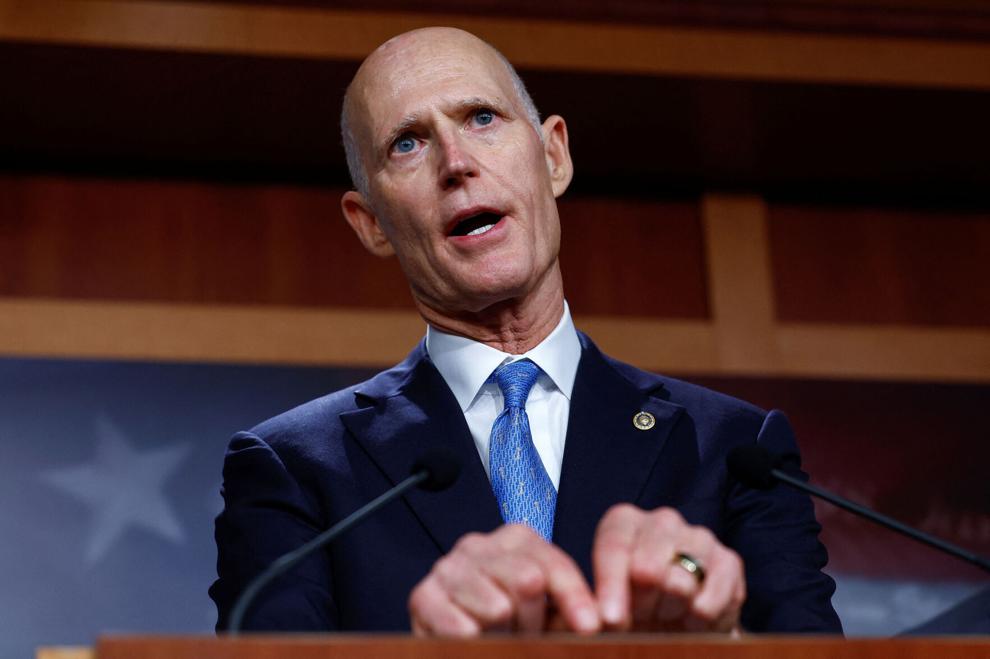 Interactive: 2024 Senate map
Analysis: Republican have big opportunity to recapture Senate
Opportunity is ripe for Republicans to win back the Senate next year — if they can land the candidates to pull it off.
The GOP needs a net gain of one or two seats to flip the chamber, depending on which party wins the White House in 2024, and it's Democrats who are defending the tougher seats. Democrats hold seven of the 10 seats that CNN ranks as most likely to flip party control next year — and the top three are all in states former President Donald Trump carried twice.
But this spring's recruitment season, coming on the heels of a midterm cycle marred by problematic GOP candidates, will likely go a long way toward determining how competitive the Senate map is next year.
National Republicans got a top pick last week, with Gov. Jim Justice announcing his Senate bid in West Virginia — the seat most likely to flip party control in 2024. (Rankings are based on CNN's reporting, fundraising figures and historical data about how states and candidates have performed.) But Justice appears headed for a contentious and expensive primary. And in many other top races, the GOP hasn't yet landed any major candidates.
Democrats, meanwhile, are thankful that most of their vulnerable incumbents are running for reelection, while a high-profile House member has largely cleared the field for one of their open Senate seats.
The unknown remains West Virginia Sen. Joe Manchin. Responding to Justice's candidacy, Manchin — who has said he'll decide about running by the end of the year — had this to say to CNN about a potentially messy GOP primary: "Let the games begin."
The anti-tax Club for Growth's political arm has already committed to spending $10 million to back West Virginia Rep. Alex Mooney in the GOP primary. And tensions between the club, which has turned against Trump, and more establishment Republicans could become a feature of several top Senate races this cycle, especially with the National Republican Senatorial Committee weighing more aggressive involvement in primaries to weed out candidates it doesn't think can win general elections.
In the 2022 cycle, most of Trump's handpicked candidates in swing states stumbled in the general election. But the former president picked up a key endorsement this week from NRSC Chair Steve Daines. The Montana Republican has stayed close with Trump, CNN has previously reported, in a bid to ensure he's aligned with leadership.
Democrats defending tough seats have previously used GOP primaries to their advantage. Manchin survived in 2018 in part because his opponent was state Attorney General Patrick Morrisey. That wasn't an accident. Democrats had spent big attacking one of his primary opponents to keep him out of the general election.
Last year's midterms underscored that candidates really do matter after Republicans failed to harness favorable national winds in some key races. In a presidential year, the national environment is likely to loom large, especially with battleground states hosting key Senate races. It will also test whether some of the last remaining senators who represent states that back the opposite parties' presidential nominees can hold on.
President Joe Biden, who carried half of the states on this list in 2020, made official last week that he's running for reelection. The GOP presidential field is slowly growing, with Trump still dominating most primary polling. It's too early to know, however, what next year's race for the White House will look like or which issues, whether it's abortion or crime or the economy, will resonate.
So for now, the parties are focused on what they can control: candidates. Even though the 2024 map is stacked in their favor, Republicans can't win with nobody. But there's plenty of time for would-be senators to get into these races. Some filing deadlines — in Arizona, for example — aren't for nearly another year. And there's an argument to be made that well-funded or high-profile names have no reason to get in early.
How do these 7 values make America distinct? | The Ethical Life podcast