The City Council this week proclaimed July 13 as "Tre Day" in New Orleans, after LSU baseball star pick Tre Morgan, a Brother Martin High School graduate whose spectacular defensive play late in a semifinals game proved crucial in LSU's successful 2023 College World Series title run.
The now-famous play amplified Morgan's stardom, though he excelled throughout his collegiate career and was selected 88th in the Major League Baseball draft by the Tampa Bay Rays. But the presentation with Morgan and his family – parents John and Shalita, sister Brandi and brother Justin – touched on something deeper than Morgan's recent success.
The shoehorning of Black athletes into football and basketball surfaced repeatedly in the council's half-hour discussion with Morgan and his family. Morgan's father, John Morgan, said he had "so many people tell me I was going the wrong route" by encouraging his son's baseball talent, as opposed to football.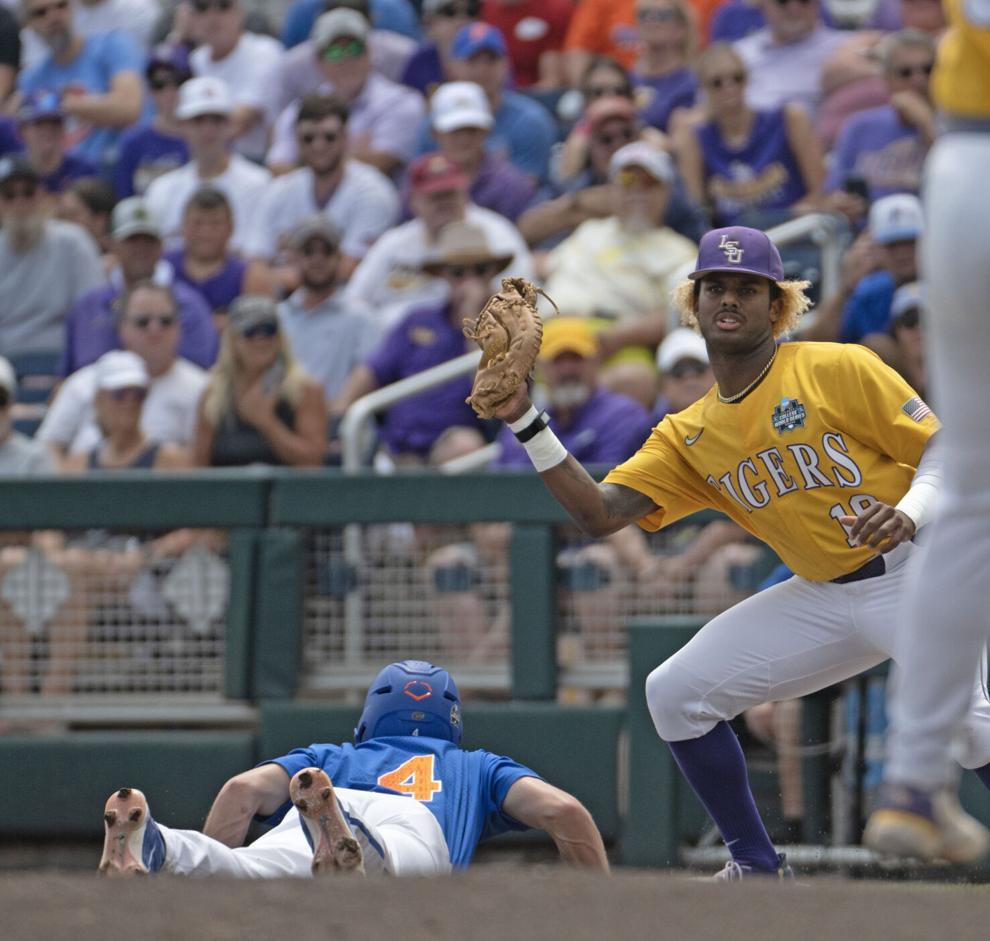 Black representation in the MLB peaked at around 18% between the mid-1970s and mid-1990s, and has been declining ever since. It's now just 6%, slightly less than in 1956, nine years after Jackie Robinson integrated professional sports, according to the Society for American Baseball Research.
"There's always this idea in society, in the United States, that we should constrain African American, Black athletes to certain sports," said Council President JP Morrell. "That's really a wrongheaded U.S. mentality. If you go across the world, they take the best athletes and put them in any sport."
Without specifically mentioning race, Morgan told council members he wanted to help reverse a "stigma" that comes with being a New Orleans-bred baseball player.
"I'm from New Orleans," Morgan told council members. "It's how I walk. It's how I talk. And it comes with a sort of stigma. Why is he playing baseball? As soon as I step on the field, it's hard to kind of get over that. And it's an honor to lead the way to kind of get rid of that."
New digs for Safety and Permits
Aiming to shed its reputation as the poster child for bureaucratic dysfunction, New Orleans' Department of Safety and Permits has moved from the dreary 7th floor of City Hall to a sunlight-rich suite in the Orleans Tower at 1340 Poydras.
The 19,500-square-foot space is designed to feel open and airy, with windows stretching to the ceiling. Cafe-style tables and new furniture are comfortably spaced in a large waiting room. The area also doubles as a meeting space where staff can huddle with residents. On Friday afternoon, there were discussions about electrical permits, floodplain regulations and architectural plans.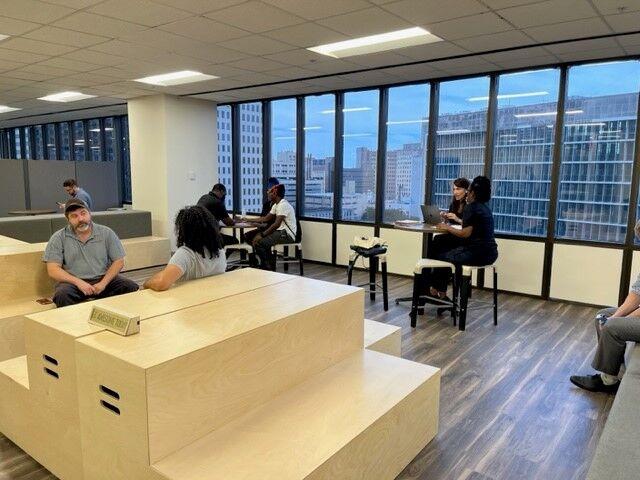 It's a long way from "fold up tables in a matchbox space in City Hall," said Chief Administrative Officer Gilbert Montano.
The move comes as Safety and Permits aims to staff up to 106 people, adding roughly 30 new analyst and inspection workers. Whether the new digs and additional staff helps reduce the headaches that come with hard-to-understand regulations and permitting delays remains to be seen.
"I understand that we're not perfect, and there are still some issues that we need to iron out," Montano said. "This is one piece of a larger dream."
The mayor's annual budget roadshow 
Got a question or comment for Mayor Cantrell? Her annual budget roadshow is coming to a school gymnasium near you.
The ostensible purpose is to get residents' input for the city's 2024 budget proposal, but if history is any guide, the gatherings will function more like traditional town halls. Last year, Cantrell opened by citing her accomplishments and generally laying out plans for the next year.
She also committed a couple gaffes, errantly telling a New Orleans East audience that a Target was coming to the neighborhood, then pondering the cancellation of Mardi Gras festivities while speaking in Lakeview.
The public meetings are scheduled to begin at 5 p.m., with department staff available for informal consultations with residents. Cantrell will speak from 6 p.m. to 8 p.m.
Here is the schedule:
Tuesday, July 25: McDonogh 35 Senior High School, 4000 Cadillac St. (Council District D)
Thursday, July 27: Eleanor McMain Secondary School, 5712 S. Claiborne Ave. (Council District B)
Tuesday, Aug. 1: Martin Behrman Charter School, 715 Opelousas Ave. (Council District C)
Tuesday, Aug. 3: Esperanza Academy Middle School, 9330 Forshey St. (Council District A)
Thursday, Aug. 7: Martin Luther King, Jr. High School, 5300 Law St. (Council District E)