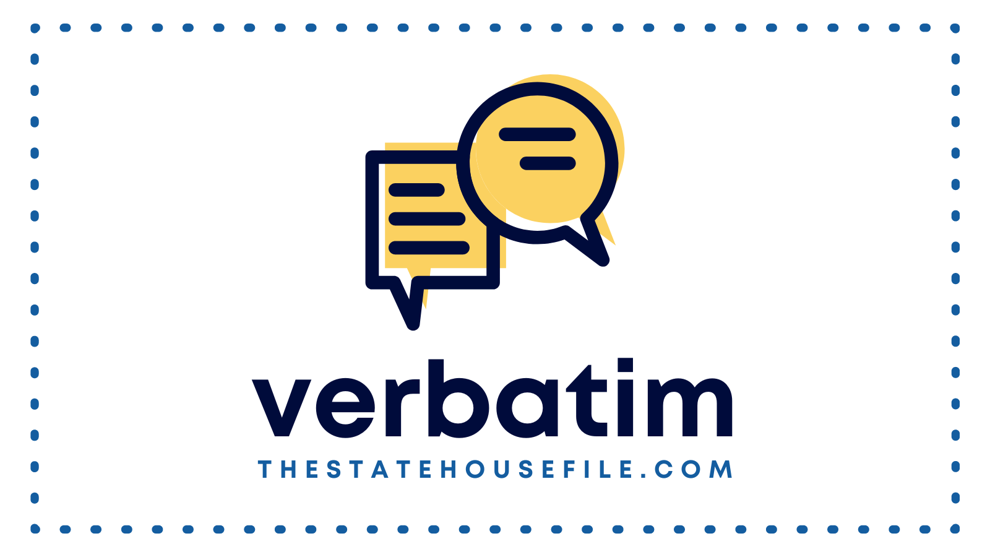 Rep. Ed DeLaney, D-Indianapolis, a member of the House Ways and Means Committee, issued the following statement in response to FOX59's investigation of the Indiana Economic Development Corporation alleging that companies tied to IEDC board members have received at least $53.4 million in state dollars.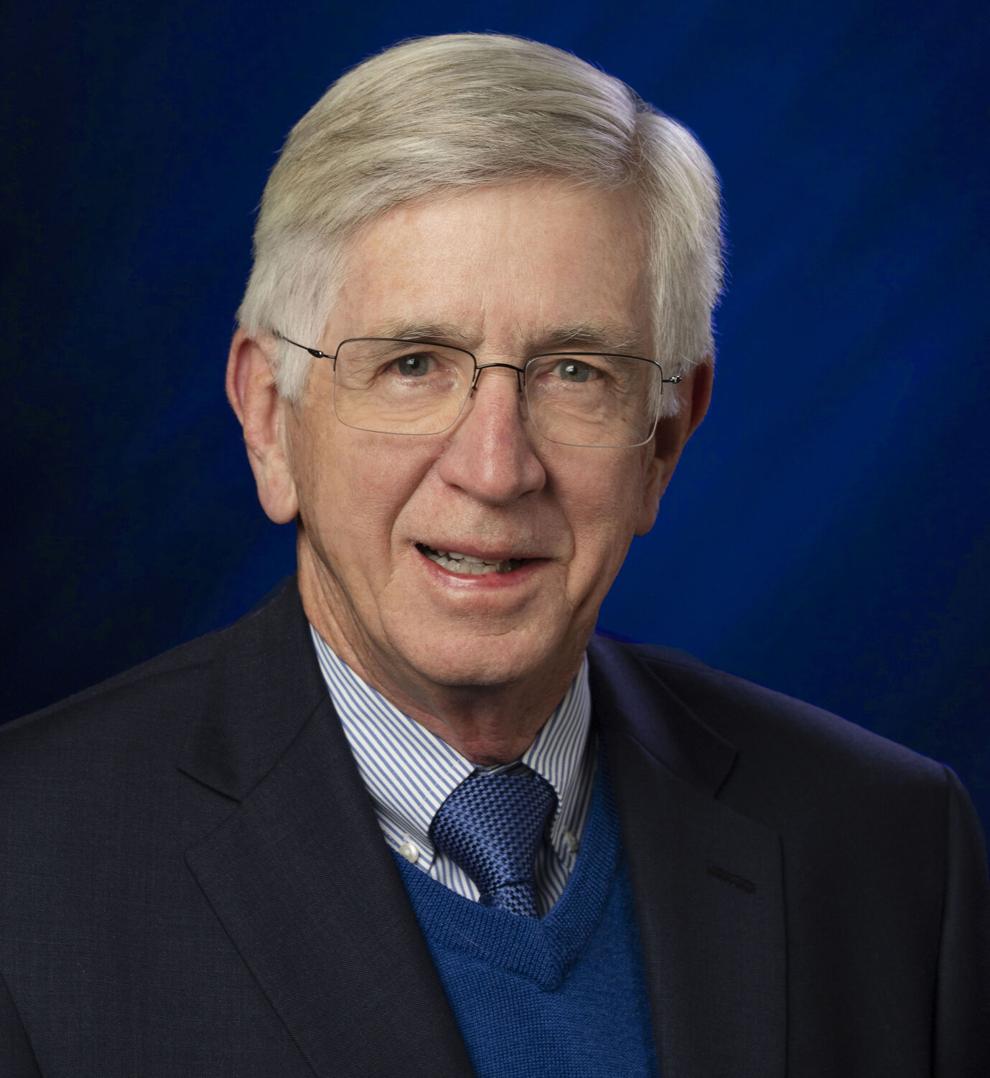 "The Indiana Economic Development Corporation needs more legislative oversight and transparency, as proven by FOX59's investigation into their business dealings and the public concern with the scope and impact of the LEAP project. The public's trust in government is being rattled by recent events. I am calling on my fellow legislators for a thorough examination of this agency."
DeLaney also responded to Monday's news that a Marion County judge ruled Indianapolis Public Schools could proceed with the sale of two closed school buildings. 
DeLaney: "I'm glad that IPS and its students are getting the result the legislature intended to apply to the 2018 referendum. IPS will be able to sell the facilities. The revenue can then be used to improve student outcomes. A public asset will stay in transparent, public hands. Justice has sided with the democratic processes of public education. 
"The 2023 legislation undercuts the process IPS has been using. It would divert referendum proceeds to charter schools not cooperating with IPS. While our Attorney General in describing his attack on IPS relies on his baseless assumption that all charter schools are fine, the court rightly set such theories aside in this case."
Meanwhile, Attorney General Todd Rokita has filed a Motion for Stay of the trial court's ruling and said he will soon file a Notice of Appeal with the Indiana Court of Appeals to challenge the Marion County court ruling that exempts Indianapolis Public Schools from a state law requiring districts to sell shuttered buildings to charter schools for $1.
Rokita: "The General Assembly enacted this law to help enable charter schools to thrive in our state. We will continue our fight to uphold the law not only because it is our statutory duty but also because it's the right thing to do. Charter schools provide a multitude of positive opportunities for children and give Hoosier parents greater choice in how their kids are educated.
"Like every case, we take it head on and do not back down. We truly believe in parental rights, so we plan to file an appeal as soon as possible."
On Friday, Rokita also announced that his office has set a new record for the amount of unclaimed property returned to Hoosiers during the course of a year. This month, the amount of money returned to Hoosiers by his Unclaimed Property Division during 2023 surpassed $69 million, exceeding the previous record set in 2014 of $66.9 million.
Rokita: "From the first day of our administration, we have made it our priority to serve Hoosiers with servants' hearts. This achievement, along with others, proves how seriously we take this mission.
"Reuniting people with unclaimed property is a core function of this office. Setting this record for the amount of money returned in a year's time is a testament to our team's hard work."
Earlier this week, the Indiana Black Expo and the Indianapolis Urban League released the following joint statement on the resignation of Dr. Colette Burnette from Newfields:
"Due to the nature of the announcement and the negative perception it has created, the Newfields board leadership owes the community an explanation about the resignation of Dr. Colette Burnette. Dr. Burnette opened the Newfields' doors to many African American organizations and the entire community, and we have personally witnessed the buzz and excitement around her leadership. We were looking forward to expanding the partnership with Newfields in 2024, which has now come to a complete halt.  She has become a pillar in the community and her expertise and leadership are sorely needed in Indianapolis. When a stellar executive "abruptly resigns," one must wonder again, are we seriously committed to black talent recruitment and retention in Indiana?"
Mayor Joe Hogsett highlighted the sale of revenue bonds and tax increment finance (TIF) bonds this week that will finance the construction of the new Hotel Signia by Hilton and Convention Center expansion.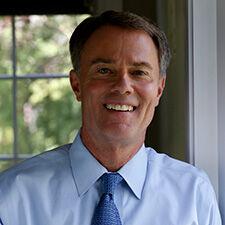 "The wisdom of capital markets has spoken: Indianapolis is set up for success as we build the Hotel Signia by Hilton and the Convention Center expansion. This news indicates clear support from the market for our vision for Downtown and the next era of Hoosier Hospitality in our city."
He also joined Indiana Pacers Head Coach Rick Carlisle and leaders from Pacers Sports & Entertainment, the Indianapolis Colts, the City's Office of Public Health and Safety (OPHS), Christamore House, and the Edna Martin Christian Center this week to launch Drive & Dish, a joint effort aimed at addressing food insecurity and health disparities in three Marion County communities.
Hogsett: "Nearly 1 out of every 4 Marion County residents confronts some kind of food insecurity—either due to cost or lack of convenient access to a grocery store. By adding to the City's growing portfolio of food access programs, Drive & Dish promotes a healthier, safer Indianapolis. We are grateful to Coach Carlisle and the many participating partners for this support."
Carlisle: "We know there are a number of important initiatives to work on, but food insecurity is so critical because so many people in our community grapple with it every day. We have some of the most amazing companies, some of the most amazing organizations, in the world, so I would love to invite them to get on board." 
U.S. Sens. Todd Young, R-Indiana, and Maggie Hassan, D-New Hampshire, reintroduced the Upskilling and Retraining Assistance Act, bipartisan legislation to strengthen workforce development and ensure job providers have the necessary tools to hire and retrain workers.
Young: "With artificial intelligence influencing every sector of the economy, it's crucial that our workforce is prepared not just for the jobs of today, but for the AI-driven jobs of tomorrow. Our bipartisan bill would boost an important tax provision to improve workforce development opportunities and provide job creators with the necessary tools to attract and retain a workforce skilled in AI and other emerging technologies. This legislation is a win-win for both workers and employers in the digital era."
Young also issued the following statement regarding the nominations of Judge Cristal Brisco and Judge Gretchen Lund to the United States District Court for the Northern District of Indiana:
"Judge Brisco and Judge Lund are experienced, qualified jurists who have served honorably in state superior courts. I fully expect them to excel on the federal bench, and I anticipate supporting both of them as they enter the confirmation process." 
More than 300 bikers are expected to hit the road Nov. 25 for the 29th Annual Circle City Toy Run to benefit children in need during this Christmas season. This ride caps off a month-long toy drive that benefits the Salvation Army of Central Indiana's Angel Tree Toy Shop program.
Major Rachel Stouder, area commander for the Salvation Army of Central Indiana: "This is an amazing event that always brings an amazing sense of energy to the season! You just can't beat partners like this who work so hard to make an impact on the families we are serving."
The Indiana Family and Social Services Administration's Office of Early Childhood and Out-of-School Learning on Friday announced it will extend the Employer-Sponsored Child Care Fund application window and award grants in two rounds. The $25 million fund, part of Gov. Eric J. Holcomb's 2023 Next Level Agenda, will mobilize employers and communities to create or expand child care offerings that address the needs of working Hoosiers.
From the press release: "Round one of applications are due at 11:59 p.m. Nov. 22. Round two of applications will close at 11:59 p.m. Dec. 15. …
"The $25 million program, a partnership with the Indiana Chamber of Commerce, uses a portion of the state's remaining federal relief funds from the COVID-19 pandemic and is part of the state's broader efforts to strengthen the early care and education sector, providing support for today's workforce and investing in tomorrow's. The program is also supported by the Indiana Manufacturers Association.
"Grant funding can be used to support employees' child care needs in a variety of ways, including sponsoring dependent care assistance plans, providing on-site or near-site child care or offering child care tuition benefits. Grants of up to $750,000 will be awarded. The full list of allowable uses and details can be found here."
Due to dry weather conditions, more than 25 counties put burn bans into effect this week to prevent the spread of fires and protect life and property. 
From the press release: "County leaders consider several factors when making the decision to issue a burn ban: soil conditions; relative humidity; wind speeds.
"Southern Indiana is experiencing moderate drought conditions, while much of the northern part of the state is experiencing abnormally dry conditions, thus indicating a higher risk of the unintentional spread of a fire. 
"The Indiana Department of Homeland Security keeps an updated list of the burn bans which can be viewed on the Statewide Burn Ban Status Map. This map will be updated when counties decide to lift the bans. Burn bans can include outdoor burning, campfires and open flame activities."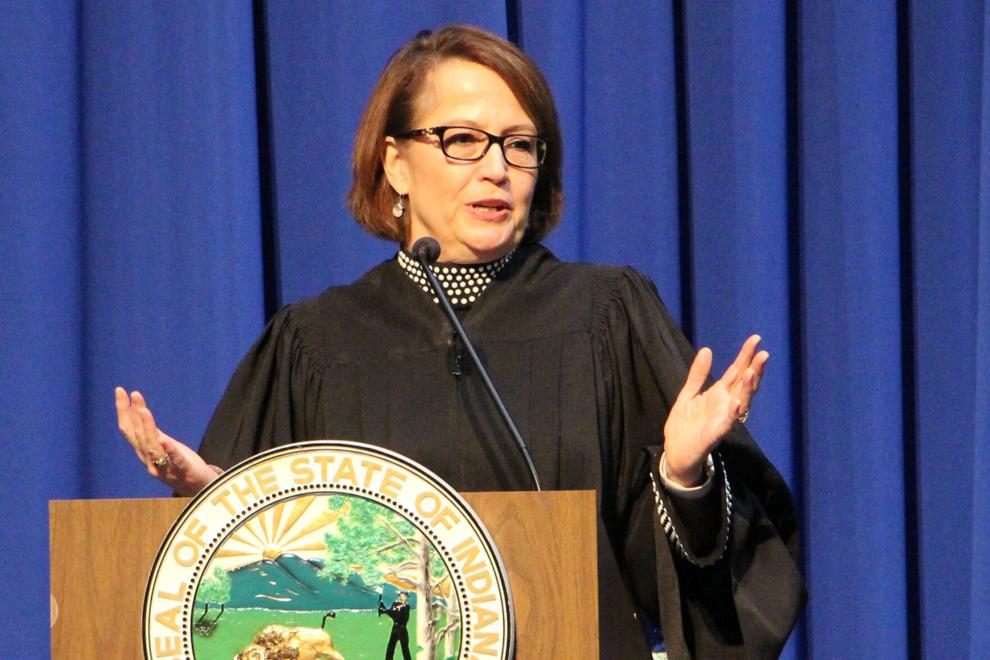 The National Association of Women Judges presented Indiana Chief Justice Loretta H. Rush with the Lady Justice Award, which honors a member of the NAWJ community who uses their position to promote the rule of law through strong and diverse leadership; fairness and equality in the courts; and equal access to justice. It was presented at the organization's annual conference in Indianapolis.
Rush: "It is inspiring to meet women from around the globe working to promote the rule of law. The NAWJ members are passionate about helping people in their community—which makes receiving this award from them very meaningful."